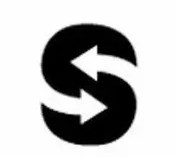 JIY Mechanical Tool Accessories Company

Belt alignment tool used bearing heater Mechanical tool accessories
Home>JIY Mechanical Tool Accessories Company

English
JIY Mechanical Tool Accessories Company
Address35 Pham Dinh Ho Street,District 4, Ho Chi Minh City, 70,000, Vietnam
Factory Address35 Pham Dinh Ho Street,District 4, Ho Chi Minh City, 70,000, Vietnam
Worktime9.00-18.00
Phone(Working Time)84-912327252
Phone(Nonworking Time)84-912327252
Company Profile
JIY Mechanical Tool Accessories Company was founded in 1998. We mainly provide products and services to bearing , including aerospace, auto manufacturing, sewing machine manufacturing, machinery manufacturing industry, etc. We have many kinds of Mechanical Tool Accessories:Belt alignment tool,bearing heater,Mechanical tool accessories,oil injectors skf,wheel bearing tool.bearing Hydraulic tools...
By all our employees hard working during the past 20 years, JIY Mechanical Tool Accessories Company has become a modern enterprise integrating R&D and sales of fixtures, measuring tools as well as inspect tools.JIY Mechanical Tool Accessories Company owns sophisticated production equipment, has a number of advanced modern production lines and high-precision inspection and testing methods of measurement, all of these guarantee our products of top quality. The company has passed ISO9001:2008 quality management system certification.We always adhere to the people-oriented. Respect knowledge, respect talent. Continue to develop and attract a variety of talents, has introduced many high professionals in the aerospace and other fields.
Company Details
Trading company

North America, South America, Eastern Europe, Southeast Asia, Africa, Oceania, Mid East, Eastern Asia, Western Europe, Central America, Northern Europe, Southern Europe, South Asia, Domestic Market

SKF,FAG,INA,KOYO,THK,Kaydon,TIMKEN

155

USD40.000.000.00

1998

Mechanical Tool Accessorie
History
(1)Bearing puller is a device which takes the inner bearing out of the bearing seat. It is an internal bearing puller, which includes installation plate, tension bolt and screw bolt. There are not less than two tension bolts. The bottom of each tension bolt has a pull claw that can hold the bottom of the inner bearing, and a fastening nut is installed on each tension bolt. There are not less than one long hole in the middle of the installation plate. The width of the long hole is larger than the diameter of the tension bolt. The lower end of each tension bolt passes through the long hole and extends to the lower part of the installation plate. The fastening nut can be clamped on the installation plate at the long hole. There are not less than two positioning nuts fixed on the installation plate outside the long hole.
(2)Injector is a kind of precision device with very high processing precision, which requires a wide dynamic flow range, strong anti-clogging and anti-pollution ability and good atomization performance. The injector receives the fuel injection pulse signal from ECU to control the fuel injection quantity accurately.The spray characteristics of the injector include atomization size, spray distribution, spray direction, range and diffusion cone angle. These characteristics should meet the requirements of diesel engine combustion system in order to improve the mixture formation and combustion, and obtain higher power and thermal efficiency.
(3)Bearing heater is mainly used for heating bearings, gears, bushings, bushings, diameter rings, pulleys, shrinkage rings, connectors and other types of metal parts. Bearing heater expands through heating to meet the needs of interference assembly. Functions include: fast setting temperature, real-time temperature display, over-temperature automatic protection, automatic insulation, etc.
(4)Bearing Installation Tool Kit
Installation is inappropriate, usually brutal, accounting for 16% of bearings that fail prematurely. SKF Bearing Installation Toolkit is designed to install bearings quickly and accurately, while minimizing the risk of bearing damage during installation. Reasonable combination of impact rings and sleeves can effectively transfer the installation force to the bearing rings through interference fit, so as to minimize the risk of damage to the bearing raceway and rolling element. In addition to bearing installation, FMFT series can also be used to install bushes, seals and pulleys.
Service
1.Reply to your inquiries within 3 working hours
2.Your detail requirement will be responded within 24 hours.
3.Your needs will always be treated as our our top priority.
4.Keep contacting until the goods arrived safely.
5.You can contact us at any time while you have questions.
Exchange and return policy: Contact us within 24 hours if the goods is defected.
Our Team
1.Q:Are you a factory or trading company?
A:We are a tracding company.
2.Q:How can I get some samples?
A: We are honored to offer you samples.
3.Q:How does your company do regarding quality control?
A:"Quality is priority. We always attach great importance to quality controlling from the very beginning to the very end.
If you have any question, please contact me! Thank you!
4.Q:How long is the sample lead time?
A:For existing samples, it takes 2-3days.if your country's voltage, plug, or gas valve is different, and if you need your designs, it take 7-20days,subject your request. Anyway, we will response fast to your request.
5.Q:Do you accept the OEM ?
A:Yes,we should OEM for customer .